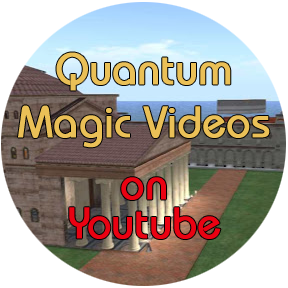 Introduction to Three Steps to Being a QMV
The video below is a short introduction to the Three Steps to Being a QMV Runner.
We have divided the training into three simple lession -- one per week.
Don't worry. The lessons are not hard; nor are they time consuming. We suggest spending a week for each lesson to accommodate busy schedules, and to allow you plenty of time to soak in the lesson.
It is quite possible to work your way through all three lessons in less than 30 minutes.
We recommend giving yourself the space to experience the lesson -- and dig a little deeper. But, definitely feel free to move through the steps at whatever pace suits you and your needs.
Enjoy!
Go to Step One Here's a button/link for the first week's lesson.