LRS Reading Orb
Labyrinth Readers Society Reading Orb
The LRS Reading Orb is a 3D Virtual environment created speacially as a tool for delivering the American Book of the Dead (ABD) Readings.
The readings in the Orb were made by the author E.J. Gold -- taken from the 30th Anniversary Edition.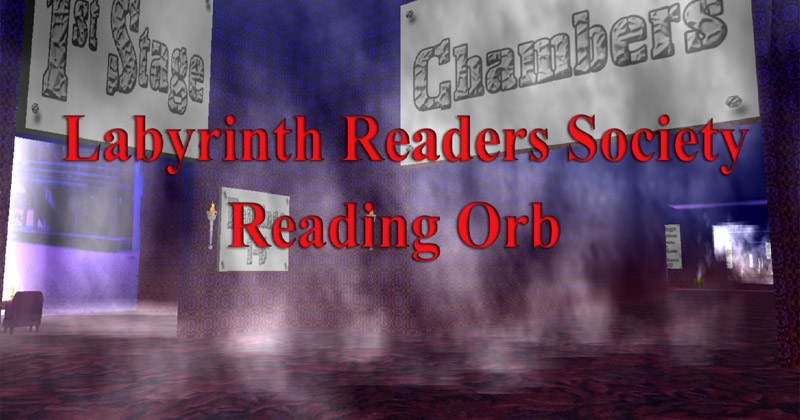 The LRS orb is a wonderful tool. I am quite amazed. Its so clarifying to hear EJ reading. His understanding brings the words to life and makes them easy to follow.
The space and the lighting effects have a definite feeling of rightness. A couple of times I was almost thought I caught glimpses of someone else walking around down the other end of the halfway. There's an eerie sensation of having company.
A.W.
With more than 125,000 copies of the American Book of the Dead sold, this irreverent, contemporary, and unique work brings the Tibetan teaching into contemporary American culture. Now in its 33rd year of publication! With special relevance to those who are sick or dying, this American interpretation of the timeless Tibetan spiritual classic is invaluable for anyone in spiritual crisis, preparing for death, or wishing to honor loved ones. The American Book of the Dead transforms our attitudes toward death so that we may learn to live through explicit, practical instructions to guide readers along the labyrinthine voyage of spiritual transformation. E.J. Gold discusses the states of life between birth and death -- and beyond -- as well as caring for the dying, building a personal altar, and ultimately, accepting one's own death or the death of a loved one.